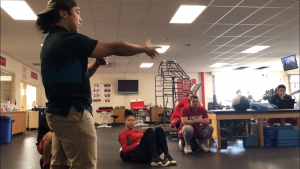 Private consulting with the Angels Minor League Baseball organization
Hello! My name is Miguel Aragoncillo, and I am a strength coach and licensed massage therapist (LMT), currently working out of several locations:
North End, Boston, MA
Westborough, MA (Exceed Sports Performance and Fitness)
Arlington, MA (TBD)
I also am the founder and operator of The Performance Cypher, my private performance and athletic company.
Prior to here, I worked at Cressey Sports Performance in Massachusetts. from 2014 to 2018, and then most recently at another private performance and physical therapy training facility from 2018-2021. In both of these regions, I have performed performance and movement assessments for youth,  high school, collegiate, and professional baseball, football, hockey, and many other athletes in varying sports.
Before that, I was employed with Endeavor Sports Performance in New Jersey, and was working alongside Kevin Neeld (who is now the Head Performance Coach for the Boston Bruins), working with several types of athletes and individuals – namely private youth hockey organization and a private travel baseball organization, functioning as the strength coach in their Pennsylvania location.
When working with these athletes and clients, priority is taken to ensure quality movement is pursued, along with optimal exercise selection for that specific individual.
Many who read these bios expect a long and prolific athletic career riddled with letters and achievements in their respective sports.
I have had none of them, and I did quite badly at most sports during my adolescence.
However, with this weakness I turned it into a strength, as this allowed me the opportunity to try breakdancing at my own pace, with no rules and no boundaries to limit me.
I disliked running, so soccer was fairly uncomfortable for me to complete to say the least.

I remained the same height from the age of 15 on, so basketball was already a limited choice from a genetic standpoint.

I also didn't particularly enjoy getting hit in the mouth at age 12 when I was playing baseball, so I gave up that sport fairly quickly.
So, armed with my genetic limitations and lack of coordination, I stubbornly pressed on to breakdance my way to athleticism with time, effort, and determination.
Now, I take great pride in the work that I've devoted to helping dancers all along the east coast hosting multiple booths, workshops, and individual assessments, all while aiding individual dancers to prepare for a large spectrum of movements while preparing for performances and competitions.
I hold a Certified Strength & Conditioning Specialist certification through the National Strength & Conditioning Association, and Health Fitness Specialist certification through the American College of Sports Medicine. Further, I've received my Bachelor's degree in Kinesiology with a concentration in Exercise Science from Temple University, located in Philadelphia, PA.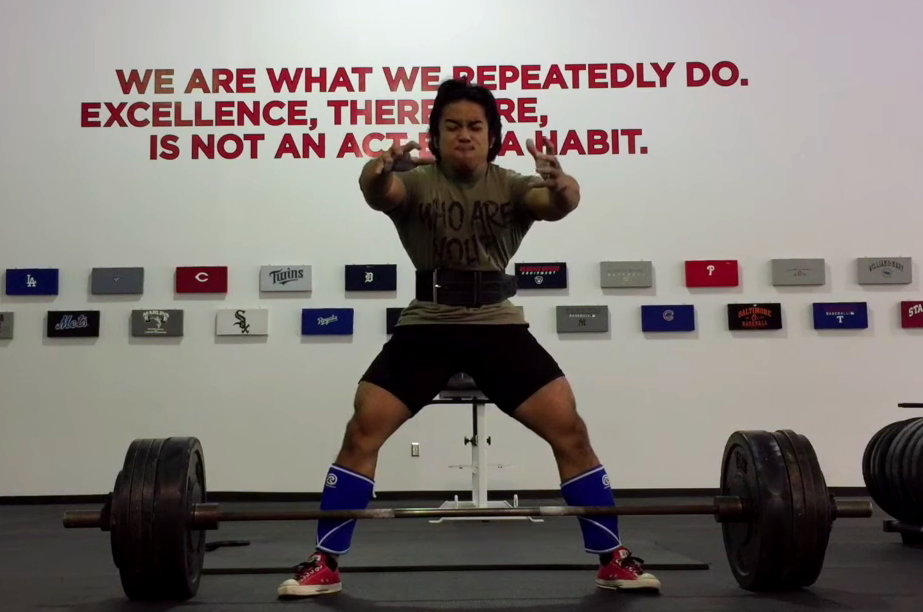 Click the above image to watch my most recent powerlifting meet!
Personally, I enjoy competing in the sport of powerlifting. I have competition bests of 407.5lb back squat, 233.5lb bench press, and 507.5lb deadlift in the 165lb weight class (USPA). In the 148lb weight class I have a competition best of 385lb back squat, 260lb bench press, and 485lb deadlift, winning my most recent meet.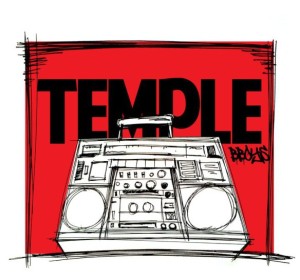 While at Temple University, I created an official organization for bboys and dancers to collaborate and create movement under the title "Temple Bboys". To this day, that organization has held several events to bring awareness towards and to further unify the local Philadelphia breaking scene.
Education, Certifications, and Other Contributions
Temple University
Bachelor's of Science in Exercise and Sports Science
National Strength and Conditioning Association
Certified Strength and Conditioning Specialist (CSCS)
Certified Strength and Conditioning Specialist (CSCS) with Distinction (2021)
American College of Sports Medicine
Certified Exercise Physiologist (CEP)
TRX Suspension Training
Group Suspension Training Course Level 1
Functional Movement Systems
Selective Functional Movement Assessment – Level 1 & 2
Athletes Acceleration
Certified Speed and Agility Coach
Postural Restoration Institute
Postural Restoration Trained (Class of 2017)
Myokinematic Restoration 
Postural Respiration
Pelvis Restoration
Impingement and Instability
Interdisciplinary Integration Symposium (2018)
Advanced Integration
Cervical-Cranio-Mandibular Restoration
Cervical Revolution
Cranial Resolution
Occlusal Cervical Restoration
Forward Locomotor Movement
Postural-Visual Integration
Voice Box Resonation
Primary Non-Manual Techniques Workshop
Functional Range Systems (FR)®
Functional Range: Release – Upper Limb Certified
Functional Range: Release – Lower Limb Certified
Functional Range: Release – Spine Certified
Functional Range Conditioning – Mobility Specialist
Functional Range: Internal Strength Model
Prague School of Rehabilitation and Manual Medicine
Dynamic Neuromuscular Stabilization "A" Course
The Performance Cypher
Unlocking Rotational Power
As always…
Keep it funky.
– Miguel Aragoncillo