Online Coaching Available
Are you interested in working with me remotely? If so, read on! 🙂
First, we will begin with an online consultation.
A consultation will consist of an online appointment (either through phone, e-mails, or Skype),
where we will cover where you are currently, setting new goals, and the plan that will take you towards that destination.
Ideally, at the very least you'd have these qualities:
Informal understanding of weight training techniques and terminology.
Can commit to 3 months or more (90+ days) of exercise program design.
Have an active gym membership or home gym equipment including a variety of equipment.
A commitment to yourself for making change.
What Do I Receive With Online Coaching?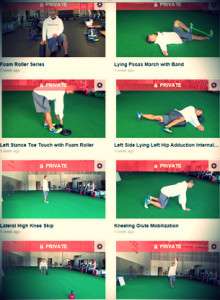 Online coaching will consist of the following:
Individual dynamic warm-up based on mobility & stability exercises.
Monthly program design based on your specific goals.
Nutritional guidance.
Access to private database of a high quality exercise index.
Weekly Skype Video/Phone Calls to discuss questions and short to long term goals.
Please fill out the bottom contact form with the subject Online Coaching to make sure I receive your emails.
For all other inquiries please feel free to shoot me an e-mail!
Interested in Working with Me? Fill this out!