Mike Robertson is the president of Robertson Training Systems, and co-founder of IFAST in Indianapolis, IN. He has several great avenues to provide information, not only hosting a self-published blog at www.RobertsonTrainingSystems.com, but also has a podcast titled "Physical Preparation Podcast" that has gained traction in the S&C community, along with most recently hosting a seminar with Coach Joe Kenn named "Elite Athletic Development Seminar 2.0."

Between all of these awesome products, coaching, writing, podcasting, and raising a family, Mike has been kind enough to grant me some time to ask a Q&A. And with that, I'll go to the questions!
What is the general overview of Elite Athletic Development Seminar (EADS) 2.0?
With EADS 2.0, it was our goal to go dive deeper into the topics of program design, coaching, and periodization. Too often when you go to a course you just get an 45 minutes to an hour from each lecturer, which really precludes you from getting to the meat and potatoes.
Our EAD courses are the exact opposite. For example, I'm pretty sure Joe Kenn talked for 5-6 hours on periodization alone!
So that was the goal of the EADS 2.0 course – to really dive in and help better understand critical concepts within the world of programming and coaching.
How will this product be different than EADS 1.0?
The first EADS course was really Joe and I outlining our overarching philosophies with regards to training. Coach Kenn spends a ton of time outlining the Tier System, and how he applies that within the R7 (or in his case R8) model.
For myself, I talked extensively about our R7 approach to program design, how to write complex or complicated programs, and then gave practical examples in my "Case Studies" lecture.
I'd like to think that the first EADS course was all about taking that 30,000 foot view of programming, and then drilling down into more specifics. EADS 2.0 just allowed us to dig deeper and flesh those concepts out even more.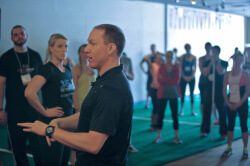 Has your philosophy changed or been updated since that seminar?
You know I'm not sure anything critical about my philosophy has changed, but I'm always tweaking and refining things.
I'd say the biggest for me right now is in the role of assistance exercises in my program. I'm spending a ton of time on the main lifts, and less time on the assistance exercises.
Consider a "pruning" or "thinning" process – I want to spend as much time as possible on the most impactful exercises, and then use assistance exercises to fill in the gaps and clean things up.
Will your R7 protocol be implemented in this product as well?
Well R7 is at the epicenter for everything we do, so yes, it is absolutely implemented here as well.

My talks in the EADS 2.0 cover managing in-season athletes, how to develop your own unique training philosophy, and then a second round of case studies.
So while I may not talk specifically about or refer to R7, just know and understand that every program I write these days follows the R7 approach to training.
In regards to the case studies, are you looking to provide more "return to play" case studies, or are there more cases of good athlete to amazing athlete?
Both of the athletes I outlined in these talks are professional athletes, and both had some sort of injury (one was a hand issue, the other was a nose issue).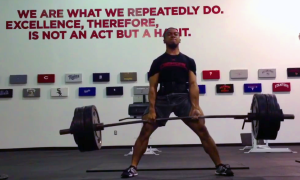 So while it could be constituted as "return to play," that wasn't the only thing we focused on. For my baseball guy that had a hand problem, I think it's cool to see how I amended his program and tried to rebuild his grip/extremity strength while simultaneously training the guy along the way.
I know you're a big fan of Eric, and I couldn't agree more with his concept of training while rehabbing. I think it's incredibly therapeutic, and helps athletes continue to feel like athletes.
Are there any perks that you are providing anyone who buys your newest product this first week?
Come on son – you know we do it big on Week 1! If you order EADS 2.0 this week, you save $100. And if you want both EADS 1.0 and 2.0, you can get both for $100 off. (And if you're a baller on a budget, there's a two-pay option that should help as well!)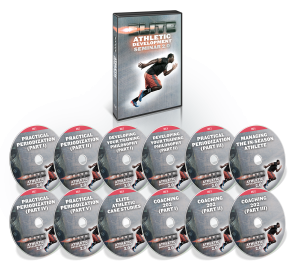 I'm a big fan of your podcast. Which one or two recordings have been your most memorable podcast to record?
Well the obvious one is Buddy Morris – and if you've heard the show, you know why.
I literally did not ask Buddy one question, he just talked shop for an hour straight. It was amazing.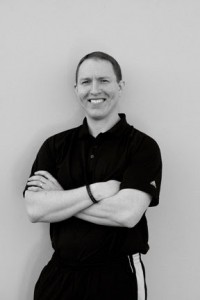 Outside of that, I would say one show that really just flowed was my show with Keith D'Amelio. Keith and I had never interacted before, but he was really fun for me to talk to, and incredibly easy to interview as well.
–> Discover the Secrets of Elite Athletic Development TODAY <–
I'm loving how podcasts are making it back to popularity – do you have any advice on someone such as myself who is attempting to make headway into that field? Do you have a sound/audio guy, or do you do it all yourself?
Well first off, I think podcasts are the new blogs – it's easy enough that anyone can do it, but that doesn't mean that anyone can do it well!
If you want to start a podcast, do your homework first. Buy some books, talk to some experts, and do it the right way. If you put forth a half-ass effort, no one is going to care because there are some really good podcasts already out there.
As far as the specifics go, I'm a do-it-yourselfer as of right now. In the future I'd love to bring somebody on to do all the back-end stuff for me, but I'm not there quite yet. Outsourcing is definitely on my list, though, as I know the quality will improve and it will free up time for other things in life!
Do you have any speaking gigs that any strength coaches or personal trainers can catch you at in the next 3-6 months?
The obvious one is our 2015 Physical Preparation Summit here in Indianapolis on November 6th and 7th. Beyond myself you have world-class coaches like Brett Bartholomew, Fred Eaves, Lee Taft, Bill Hartman, Al Vermeil, Boo Schexnayder, and Bryan Mann speaking so I feel it's truly a top-notch event.
After that, I'm surprisingly idle for a little bit. We're working on some cool stuff behind the scenes at IFAST, though, so if you want to catch up with me then I'll keep you posted on that ☺
Are you hosting anything at IFAST as well?
We are a host for Joel Jamieson's "Certified Conditioning Coach" course in January, which I'm super excited about. Energy system training is an area I'm really focused on nowadays, so I can't wait to attend that.
The only downside is that the course is already sold out, so if you aren't already registered you'll have to wait until next time to attend.
Well I'm just about done here Mike. Thank you for the chance to provide value on multiple levels.
Miguel thanks a ton for having me man. Hopefully someday we'll cross paths in real life, and not just on the Internet!
–> Check out Elite Athletic Development Seminar 2.0 <–

—
As always,
Keep it funky.